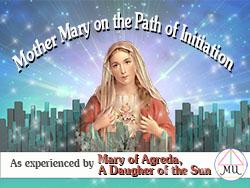 Description
Preview Video with streaming words
The Path of Initiation Leads to God's Light
Course Title
Mother Mary on the Path of Initiation
Sessions
Two 3-hour audio classes
Fee
Free or Make a Donation - Recommended donation US $10.00 or more
Course Description
Experience Mother Mary's deep personal love for you and share her heart's secrets about her greatest mission and toughest path of initiation. Mother Mary's instruction comes alive as Jackie Fleder conveys her practical advice in many areas of our lives. Learn how to recognize the gifts you have. Pay attention to those flashes and subtle visions. Clear blocks to experiencing your every desired abundance. Recognize and use your gifts of the Spirit. Discover how soul travel for spiritual work is possible through Mary's heart. And like Mary, surrender, trust and gradually unfold your own life's highest purpose.
Category
Foundational Spiritual Practices for Initiates
As the 17th century mystic, Mary of Agreda, scribed the Christian classic,
The City of God,
telling Mother Mary's own story of her surrender to her sacred mission with Jesus and how she overcame multiple trials to achieve her victory. Enhancing her 10-week Meru University course in early 2009 (
MU 901
), Jackie will share in this course practical tips and profitable insights impelling us to muster our wills, pass our initiations, and enjoy our victories. MU 901 is now avaialble as a
free online course
and a
2-CD set with Study Guide
in our Store.
Endorsement:
"I, Jesus, suggest that each and every heartfriend consider securing your seat within that mandala of light whereby...the blessed Mother will come to charge forth your hearts, your souls, your minds, with the very essence of her co-creative light; the very nobility of her own Mother-mind of beingness.
"For, dearest ones, in the presence of my mother, you will receive such a stupendous charge of light for your soul that I can truly say that a number of you will be able to move into a higher domain of beingness and prepare yourselves also as brides and bridegrooms of the One in order to fulfill your mission to become teachers of men and women upon earth and advocates of the Brotherhood's message in this age."
Listen to the Entire 10/9/11 Heart Stream
Recommended Reading
The Mystical City of God: A Popular Abridgement of the Divine History and Life of the Virgin Mother of God by Mary of Agreda
A highly successful abridgment of the 2,676-page, 4-volume life of Mary, the Mother of Jesus, as seen in mystic vision by Mary of Agreda (1602-1665). This book overflows with detailed information about Jesus and Mary, about the creation of the world, the meaning of the Apocalypse, Lucifer's rebellion, the location of hell, and the hidden life of Jesus. It has been acclaimed by popes, cardinals and theologians as one of the greatest Catholic books ever.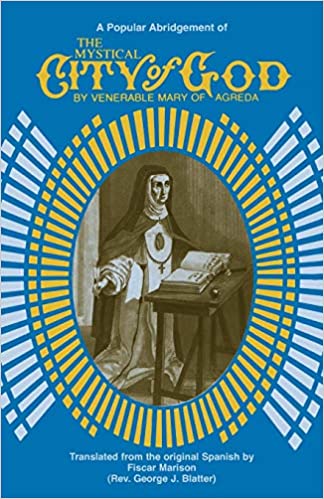 This book is one of the all-time best sellers among Christians, dictated by Mary herself, with over 100 editions published. Mary of Agreda was known throughout Europe and was an advisor and confidant to King Philip IV of Spain for 22 years.
Download for Free: (caution-large file download)
Download Volume One
Download Volume Two
Related Prior Course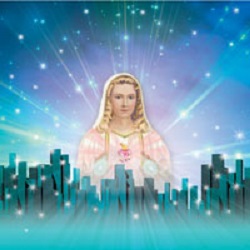 MU 901, Abiding within the City of God: Mother Mary's Teachings to Mary of Agreda—Then and Now CD with Study Guide now available in our Store and as a free online course.





2-Minute Audio Course Preview