Meru University is the education branch of The Hearts Center
From the Brotherhood...
---
Dearest ones, many of you are receiving at inner planes

initiations that are moving you into new domains of being day by day, even as your souls travel and engage in holy work in the etheric octaves at night and during certain of your higher meditations.
Through each Meru University class, something of the essence of the higher Aquarian way dawning upon Earth is brought to your outer waking consciousness—a key here, an element of higher truth there, which, when embraced and utilized in your daily striving, in your communication one with another, in the ministry that you engage in through your sacred labor, ennobles the entire greater work of the Brotherhood. — Kuthumi
Meru University is a great opportunity for you to learn the higher sciences of Spirit. And this is why the World Teachers, Gautama Buddha, the God and Goddess Meru, Lanello and Clare de Lis, and I are so invested in seeing that this opportunity is presented to tens of thousands of souls in coming years. For when the reach of this wisdom teaching goes forth in all of its glory, the illumination flame itself, freeing the soul to experience God right within the heart and mind, allows there to be a new alchemy that is sublime and a new creative process whereby every soul is fulfilled in its perfect purpose, Self-realized in God, creative with the one Creator, the All-in-all, God. — Maitreya
The studious ones who strive make great strides in their overcoming of the self. And those of you who have studied with us during our classes at Meru University have evolved, I must say, far beyond where you could have been had you simply continued on the way, at times wandering here and there in your personal search for enlightenment. Each one who comes to Meru University receives not only a teaching but a transfer of light energy. — Jesus
Learn with the ascended masters
Meru University offers a wide spectrum of live and on-demand courses offering living teachings directly from the ascended masters. Our courses are designed to help you attune to and merge with your own Divine Presence.
Open a world of beauty inside of you
Meru University will assist you in raising and purifying your consciousness as rapidly and continuously as you allow. Our courses are meant to feed your soul, your spirit by instructing you in divine wisdom, enlivening you with divine love, and filling you with divine power to co-create a new you.
Discover a new way of experiencing life
• Educate your heart and mind to see all around you through the eyes of the Divine.
• Practice the virtues and gifts of the Spirit to transform your relationships, your community and the world.
• Begin to live in a wondrous oneness with God, Nature and every living being.

Q & A
Q: How can I review a past course I've already participated in? Replays will be posted on the course page within two weeks of the final class.
Q. How can I participate in past courses I've never registered for? Visit our "Available Courses" page for past courses, now reopened recordings.
Q: Where can I get help with registration and broadcast technical questions? For help registering online, contact Jeanette at 312-253-7600. For technical questions during a broadcast, email broadcasthelp@gmail.com. For questions about the course itself, contact MURegistrar@heartscenter.org.
Q: What is the refund policy? Your satisfaction is our highest priority. If your experience with our course is less than you anticipated, email MURegistrar@heartscenter.org to share your concerns or request a refund before the second class. The timeline for receiving a full refund is within 2 weeks of your request.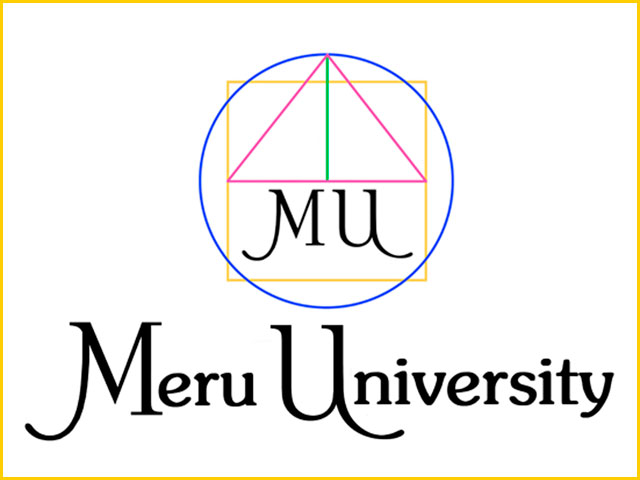 -
What our students are saying:
When a person attends a Meru class they will receive fascinating new accelerated teaching that will lift their spirit and rejuvenate their soul. One will always hear some new powerful and meaningful revelations. -CH

Where on this Earth can a student of the light learn so much about the workings of heaven, the marvelous plans of God for His/Her creation? We are fed intellectually and spiritually in each Meru University offering. -CW

This course has increased my awareness of myself as a solar being of divine energy. This course helped me and I believe will help all of us to change our lives and to change this Earth into the Golden Crystal Age. -DR

El Morya's instruction is invaluable, illuminating and stays with me all week between classes, during my meditations and as personal instruction. I AM grateful to my Guru and teachers of this course. -LF

Meru classes are a great way to get connected to your Master and to help find your way in your path to your higher self. -PG

At times we all have cosmic memories of who we really are. They happen and we know that we are heading down the right path. This class was a strong indicator and experience for me. It helped me reconnect with who I am and my real goal of expanding the conscious of God where I am. —LD

The teachings are personal, global, priceless and magical. The master is with us, invisible yet present. I liked seeing the audience and the visuals. I felt like I was there as I experienced the sharing. I am glad we have the replays to revisit and share. -AN

All the information was practical. I especially liked the discussion portion because questions were brought up that I hadn't thought about. -NC

The classes are easy to follow, full of keys to improve your spiritual journey. You have the opportunity to share with heartfriends about your experiences and learn through theirs. -SA

Meru University Mission and Vision

Our mission: Meru University supports the advancement of spiritual seekers on the path of adeptship, initiation, and personal enlightenment through the love-wisdom teachings of the ascended masters revealed today through courses, workshops, seminars, and publications.
Our vision: Meru University students joyfully flourish through the practical application of the ascended master teachings and serve as teachers, ambassadors and spiritual leaders of higher truth.
Meru University is the education branch of The Hearts Center, a non-profit spiritual community